Various models to meet the needs of pocket warmer!
There is a wealth of experience and success on all machines.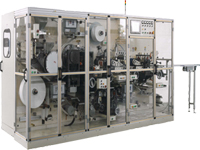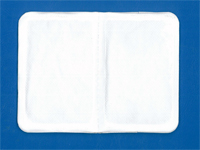 Heat Pad producing machine.
Type spring, is a machine that can be shared with a straight needle type.
・The drive unit is an AC servo motor is adopted.
・The maximum processing capacity is a mechanical 12m/min.
・Touchscreen (TFT color) can be adjusted in the fast lane.
・You can manage the production number.
・You can adjust the temperature of the seal roll.